Credit Card Comparisons
Credit cards play an integral part in the lives of the majority of consumers today. We have all grown used to the convenience of a credit card when it comes to managing our finances, our cash flow and your credit card is often needed in an emergency. Your credit card is a financial tool that should be used for your benefit when and as needed.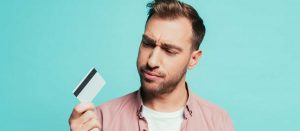 There is a multitude of credit cards on the market to choose from in the UK. What you must do is to be sure to choose the credit card that fulfills all your needs and not simply choose the first one that comes along. Credit card companies offer various packages, each having different features and benefits; therefore, it is vital that you make an informed choice when you apply for a credit card. The following are the most common features offered by credit card companies:
Interest free period on your purchases– usually about 50 days.
Low introductory interest rate - average period between 9 to 12 months.
Existing credit card balance transfer – with a 2.5% transfer fee.
Cash back or reward points – great for those who clear their credit card balance each month.
Charity cards – credit card company does continuous donation to a charity.
Cash withdrawal at ATM– for emergencies as interest adds up from withdrawal date.
With so many credit cards available in the UK and each offering such varied packages and benefits, it may be difficult to find the one that exactly suits your personal needs. Therefore it is top priority that you do an in depth credit card comparison. The Internet is a valuable resource for doing this and makes the search very easy. You filter your search until you come up with the best match. These services are free and a great tool to use for credit card comparisons. The following websites give top results in your search:
The final choice of credit card you make will depend on various factors; do you clear your balance each month, do you make regular purchases and do you normally carry a balance over to the next month. If your credit rating is poor, there are specific cards that cater for people with bad credit. These cards can help you rebuild your credit rating to a healthy standard.  Do your research thoroughly and make an informed final choice.
Credit in Minutes Tip #1
Stay on top of your credit report. Most credit reports contain errors. Make sure you check your credit report every year (you get one free credit report every twelve months) and if there are errors make sure to challenge them with the reporting credit agency. Credit agencies are required to investigate each and every challenge that gets reported.
Credit in Minutes Tip #2
Just because you qualify for all of those credit cards does not mean you should get them. A person with too many credit cards looks sketchy in the eyes of a potential creditor. Think of it this way: if a person is financially stable does he or she need ten different credit cards? Wouldn't just one or two suffice?
Credit in Minutes Tip #3
The best way to raise your credit score is to make all of your payments on time. It sounds too simple to be true, but that's all there really is to it. Staying out of debt and/or making all of your debt payments on time will keep your score up where it should be.